Appears in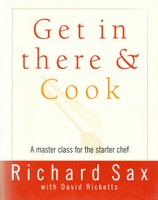 Ingredients
2 sweet potatoes (10 to 12 ounces total), baked (A Perfect Baked Potato)
2 cups all-purpose flour
1 tablespoon baking powder
2 teaspoons packed light brown sugar
¼ teaspoon freshly grated nutmeg
Large pinch each of salt and freshly ground black pepper
6 tablespoons (¾ stick) cold unsalted butter, cut into pieces Milk, as needed
1 large egg, well beaten
Method
Preheat the oven to 425°F. When the baked sweet potatoes are cool enough to handle, peel and mash in a medium bowl with a potato masher or ricer. Measure 1 cup of the mashed sweet potatoes and set aside; save the remainder for other uses.
Sift the flour, baking powder, brown sugar, nutmeg, and salt into a medium bowl. Stir in the pepper. Scatter the pieces of butter over the flour mixture. With a pastry blender, 2 knives held scissors fashion, or with the tips of your fingers, quickly work in the butter until the mixture resembles coarse bread crumbs. Make a well in the center of the mixture and scrape the cup of mashed sweet potatoes into the well. Gently stir the mixture together with a fork just until the dry ingredients are evenly moistened. Drizzle in enough milk, 1 tablespoon at a time, tossing with a fork, to make a sticky dough but one that can be worked without impossibly sticking to everything.
Scrape the dough onto a floured surface and pat out to a thickness of ¾ inch. Use a floured 2¼- to 2½-inch biscuit cutter to cut out rounds of the dough; transfer to a well-buttered (or nonstick) baking sheet. Gently gather the scraps of dough together and cut out more rounds. Lightly brush the tops of the biscuits with the beaten egg.
Bake for 14 to 16 minutes, or until the biscuits are golden brown. Serve hot, with sweet butter.