Appears in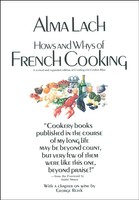 Ingredients
1 whole roasting chicken, capon, or turkey, or 6 (12-ounce)
Cornish hens, or 6 squabs under1 pound each
1 onion, sliced
1 carrot, diced
4 sprigs parsley
Salt and pepper
Chunk of butter
Melted butter
½ pound salt pork
Method
Remove neck and giblets from the body of the bird. Cut off wing tips and second joints of wings. Cook giblets, wing pieces, and neck in water seasoned with onion, carrot, parsley, and 1 teaspoon salt. Cook until done, then use in a sauce.
Sprinkle cavity of bird with salt and pepper. Add a chunk of butter and truss according to instructions (p. 125). If bird is to be stuffed, omit the seasonings and butter. (Stuff all poultry before trussing and just before placing into the oven.)
Brush bird with melted butter. Cover white meat with thin sheets of salt pork. Loosely tie in place with string. Place large birds on one side on an oiled broiler rack. Cook according to chart (opposite).
Turn large birds from one side to the other about every half hour and baste with butter. Use several layers of paper towels (paper is a poor conductor of heat) to lift and turn heavy birds.
During the last half hour of cooking time set a heavy bird on its back, remove salt pork, brush with butter, increase heat to 425 degrees and brown the breast meat.
When done, take bird from the oven. Remove trussing strings and let meat rest for amount of time stated in the roasting chart. If a sauce is to be served, prepare it while the bird roasts. Select a sauce from the Demi-glace family, or one of the Velouté sauces. Chop the giblets and neck meat. Add to the sauce. Taste and adjust the seasonings. Serve sauce separately.
,