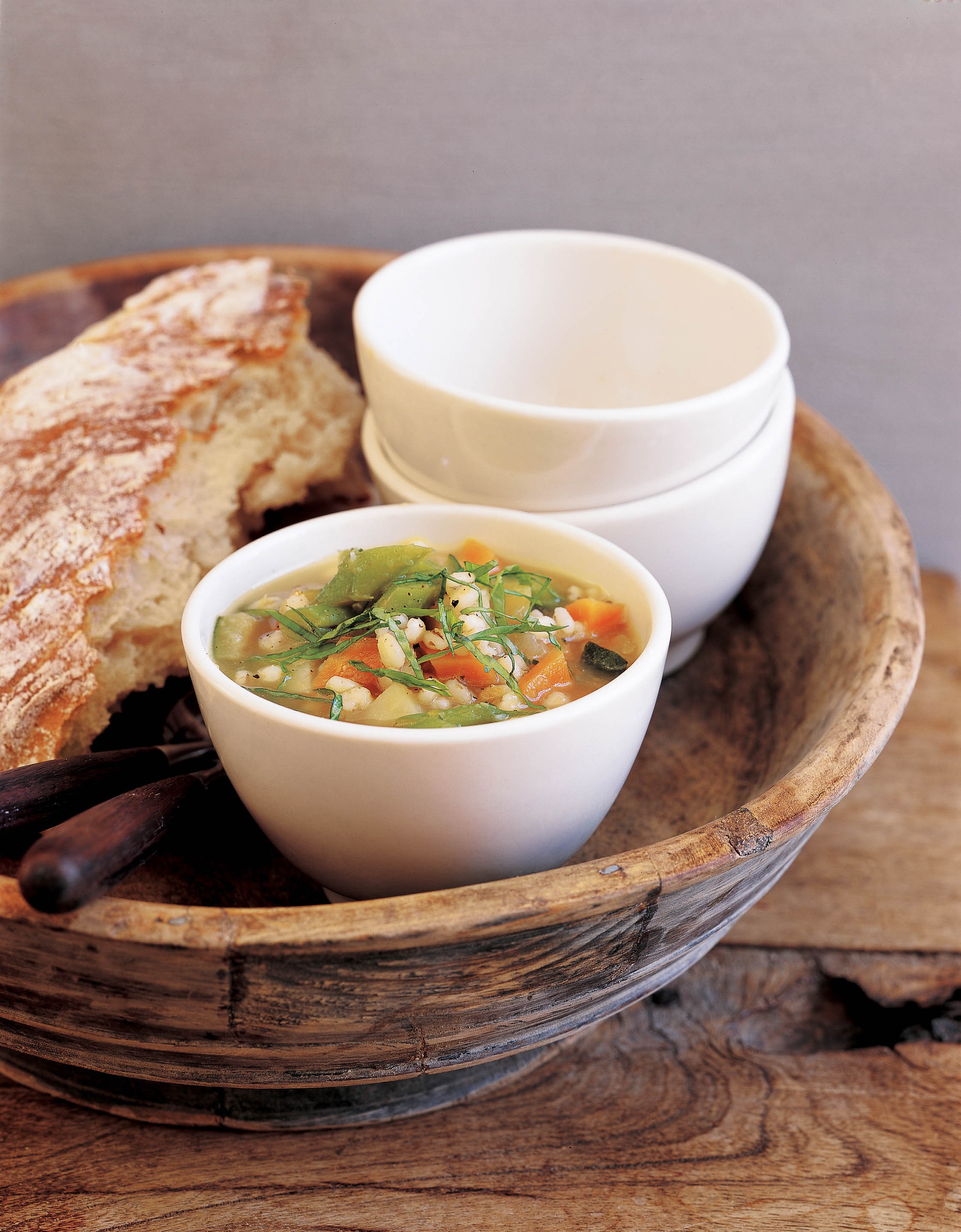 Appears in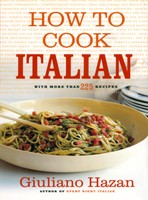 Preparation time: 30 minutes
Total time from start to finish: 1½ hours
Ingredients
½ medium yellow onion
2 tablespoons extra virgin olive oil
8 ounces small zucchini
4 ounces carrots
6 ounces green beans
12 ounces large red potatoes
Salt
Freshly ground black pepper
5 cups homemade meat broth or ½ each beef and chicken bouillon cube dissolved in 5 cups water
½ cup pearl barley
12 fresh basil leaves
Method
Peel and finely chop the onion. Put it with the olive oil in a soup pot over medium-high heat. Sauté, stirring occasionally, until the onion turns a rich golden color, about 5 minutes.
While the onion is sautéing, cut the zucchini into ½-inch dice. Peel the carrots and cut into ½-inch dice. Snap or cut off the ends of the green beans and cut into ½-inch lengths. Peel the potatoes and cut into ½-inch dice.
When the onion is done, add the vegetables to the pot. Season with salt and pepper and sauté for about 5 minutes.
Add the broth and bring to a boil. Lower the heat so that the broth simmers, then cover the pot and cook for 15 minutes. Use a slotted spoon to lift out about half of the vegetables and purée in a food mill or food processor. Return the puréed vegetables to the pot. Bring the soup back to a simmer and add the barley. Cook, covered, for 20 minutes.
Coarsely shred the basil with a knife and add it to the soup. Cook until the barley is tender, about 10 minutes. Serve at once.
© 2005 Giuliano Hazan. All rights reserved.