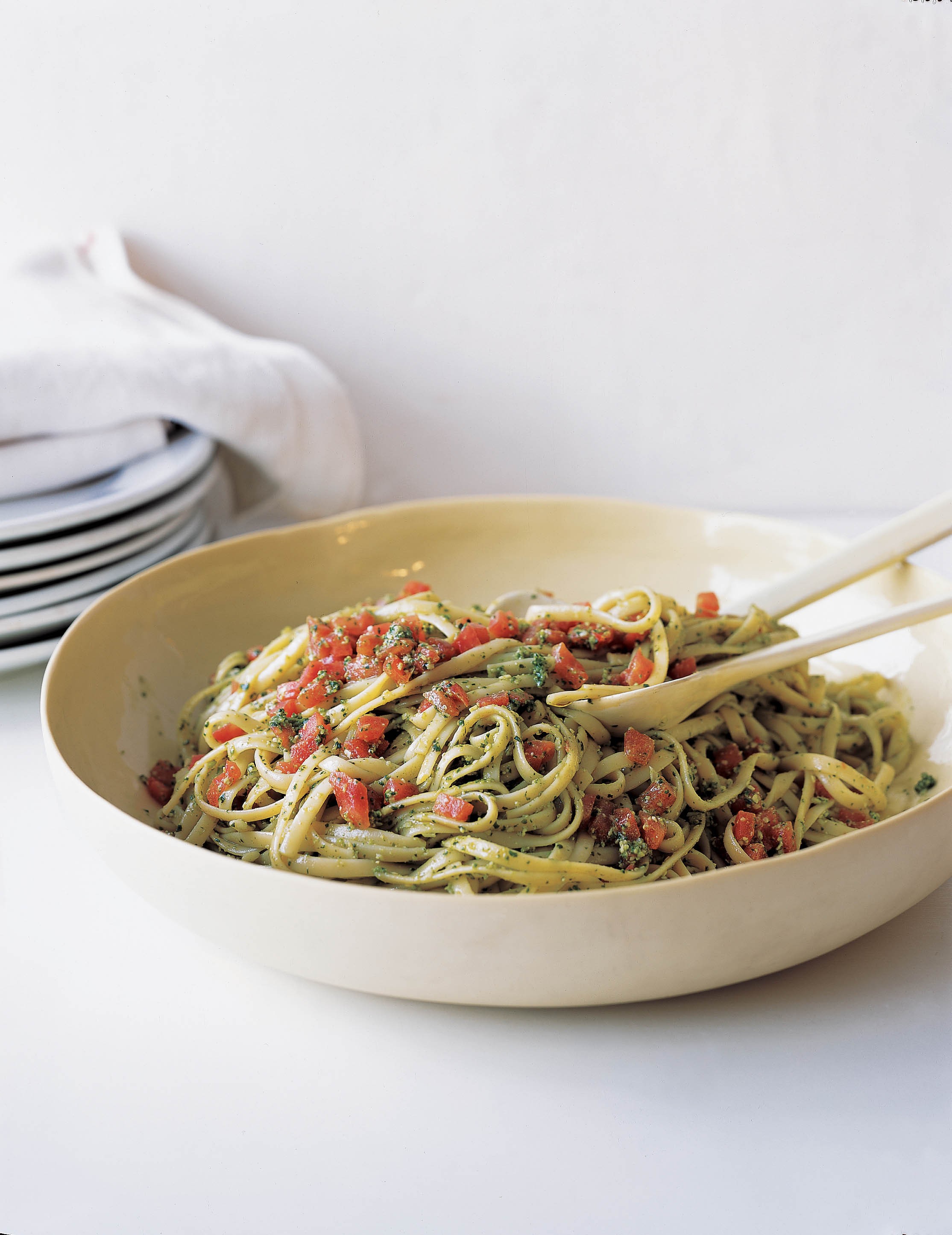 Appears in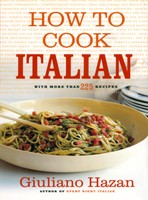 Preparation time: 10 minutes
Total time from start to finish: 25 minutes
Method
Make the Genoese Basil Pesto.
Fill a pot for the pasta with at least 6 quarts water, place over high heat, and bring to a boil. Add about 2 tablespoons salt to the boiling water, put in the linguine, and stir until all the strands are submerged. Cook until al dente.
While the pasta is cooking, peel the tomatoes, remove the seeds, and cut into ¼-inch dice. Place the tomatoes and pesto in the serving bowl. Add about 2 tablespoons of the pasta cooking water and stir well.
When the pasta is done, drain it well. Toss the pasta with the sauce and serve at once.
© 2005 Giuliano Hazan. All rights reserved.