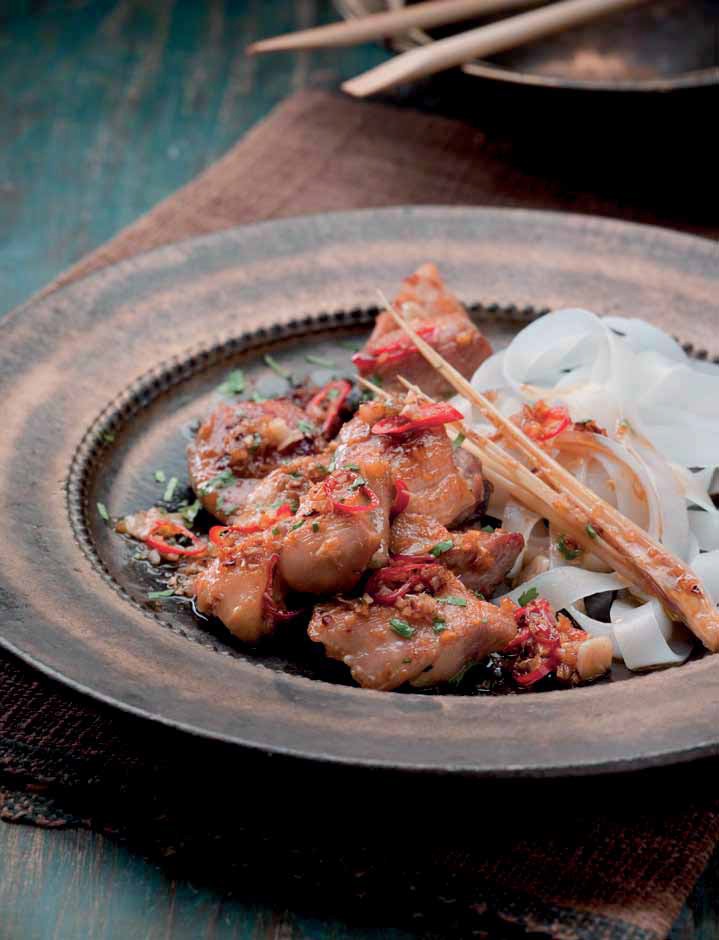 Appears in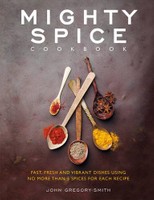 Ingredients
6 lemongrass stalks, plus extra stalks to serve
2 tbsp vegetable oil
4 garlic cloves, finely chopped
1 red chilli, deseeded and finely chopped
500 g/1 lb 2 oz boneless, skinless chicken thighs, cut into bite-sized pieces
2 tbsp fish sauce
1 tbsp soy sauce
a pinch of sugar
1 handful coriander leaves, roughly chopped
rice noodles, to serve
Method
To prepare the lemongrass, remove the really tough outer leaves and cut off the ends of the stalks. Starting at the fatter end, roughly slice each lemongrass stalk into rings. You should see a purple band in the rings. Stop slicing when there are no more purple bands and discard the rest of the lemongrass, as it will be too tough to eat. Give the lemongrass slices a quick blast in a mini food processor until they are very finely chopped.
Heat a wok over a high heat and add the oil. Once the oil is smoking, chuck in the lemongrass, garlic and red chilli and stir-fry for 10 seconds, or until fragrant. Add the chicken and then stir-fry for 3-4 minutes, or until the chicken is golden and cooked through.
Tip in the fish sauce, soy sauce and sugar and stir-fry for another 30 seconds, then chuck in the chopped coriander. Serve immediately with rice noodles and the extra lemongrass stalks.