Appears in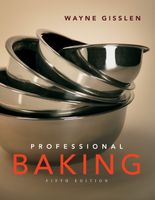 Ingredients
Components
1 8-in. (20 cm) round Hazelnut Sponge Cake
Method
Procedure
Trim the top of the cake, if necessary, to make it level. Turn it upside down. Cut it in half horizontally to split into 2 layers.
Brush both halves with syrup to moisten.
Using a pastry bag with a medium plain tip, pipe the ganache onto the bottom layer, making a spiral that starts in the center and covers the layer completely.