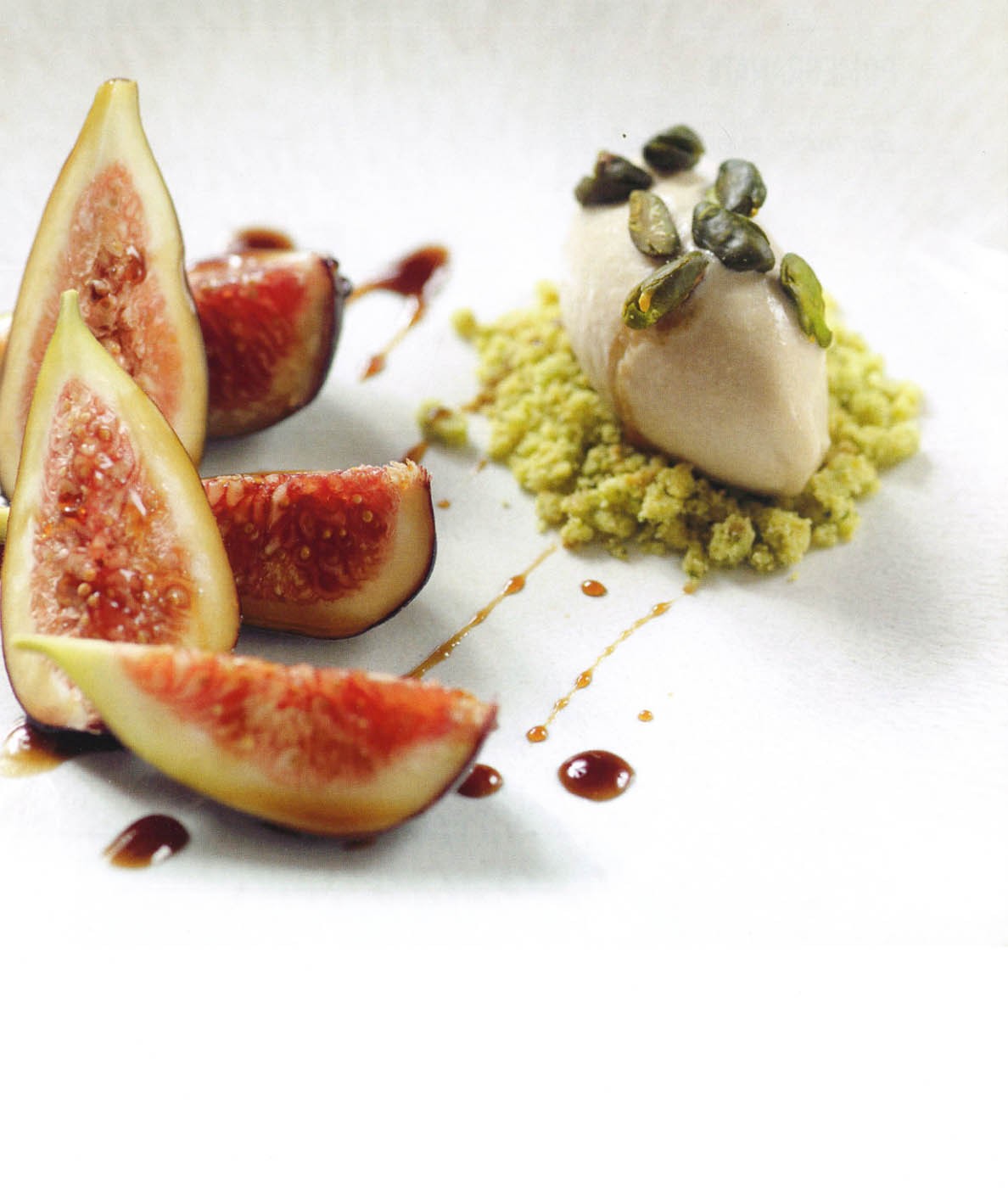 Appears in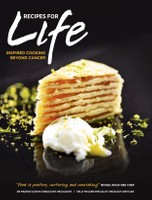 Ingredients
12 fresh black figs
150 g maple syrup
50 g balsamic
Guinness Ice Cream
220 g Guinness
100 g milk
100 g cream
30 g glucose
60 g sugar
4 egg yolks
Pistachio Crumbs
40 g pistachios
65 g plain flour
65 g sugar
5 g cornflour
40 g melted butter
Method
Use only perfectly ripe black figs.
Cut into wedges and store on a tray in the fridge until needed.
Mix the maple syrup and balsamic together in a bowl and whisk to fully incorporate. Store in the fridge until needed.
Guinness Ice Cream
Pour the Guinness into a large bowl.
Boil the milk, cream and glucose.
Whisk the sugar and egg yolks until pale and pour on the cream mixture whilst whisking. Pour back into the pan and cook until it coats the back of a spoon.
Pass through a sieve onto the Guinness and chill for 2 hours.
Churn in an ice cream machine according to manufacturer's instructions and place in a tub in the deep freeze until needed.
Pistachio Crumbs
In a food processor combine the pistachios and plain flour, mix until very fine.
Add the sugar and cornflour and slowly pour in the melted butter, it should have a breadcrumb-like texture.
Tip out onto a tray lined with greaseproof and bake at 150°C for 10 minutes. Halfway through turn over the mix with a fork to enable even cooking.
Allow to cool on the tray once cooked and store in a covered container in a cool place, but not the fridge.
To Finish
Take the figs out of the fridge 10 minutes before plating so they are at room temperature.
Place a tablespoon of pistachio crumbs in the middle of the plate and scatter the figs around.
Add a large spoon of ice cream and drizzle over the maple and balsamic syrup.