Appears in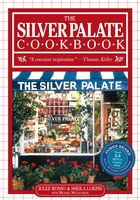 Ingredients
4 tablespoons (½ stick) unsalted butter
2 tablespoons brown sugar
Method
Melt the butter in a small saucepan over low heat and stir in both sugars.
Add the remaining ingredients, stir, raise the heat, and bring to a boil. Reduce the heat slightly and cook for 4 minutes.
Remove from the heat and cool slightly. Pour while still warm over the warm cake.