Appears in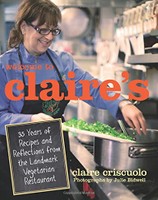 Ingredients
1 cup organic unbleached all-purpose flour
½ cup organic whole wheat flour
½ cup organic granulated cane sugar
½ teaspoon sea salt
1 teaspoon baking soda
2 teaspoons cinnamon
½ teaspoon ground cardamom
3 organic eggs or equivalent vegan substitute
½ cup olive oil
¼ cup maple syrup
1 teaspoon pure vanilla extract
2 small local apples, cored and finely chopped
¾ cup chopped walnuts
Method
Center the oven rack. Preheat the oven to 375°F. In a large bowl, measure the flours, sugar, salt, baking soda, cinnamon, and cardamom. Sift this into another bowl.
In a separate bowl, whisk together the eggs, oil, maple syrup, and vanilla until well blended. Pour this over the dry ingredients all at once, using a rubber spatula to scrape the bowl and mixing lightly with a spoon to combine. Add the chopped apples and walnuts and stir well to combine.
Spray a muffin tin with nonstick cooking spray. Spoon about ⅓ cup batter into each muffin tin. Bake on the center rack of the preheated oven for about 22 minutes, until a cake tester inserted into the center of a muffin comes out clean.
Remove from the oven and turn out onto a platter. Cool to room temperature before storing in a covered container for up to 2 days.