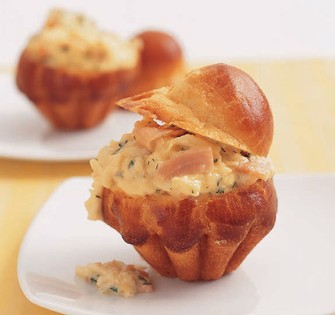 Appears in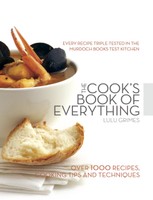 Ingredients
4 eggs
80 ml (2½ fl oz/⅓ cup) cream
40 g (1½ oz) butter
125 g (4½ oz) sliced smoked salmon
2 teaspoons finely chopped dill
2 small brioche or 2 croissants, warmed
Method
Crack the eggs into a bowl, add the cream and beat together well. Season with salt and pepper.
Melt the butter in a non-stick frying pan. When it starts to sizzle, add the eggs and reduce the heat to low. Using a flat-ended wooden spoon, push the mixture around until it starts to set, then fold in the salmon and dill. Continue to cook until the eggs are mostly cooked, and just a little liquid is left in the pan.
Cut the tops off the brioche, scoop out some of the filling, then pile the scrambled eggs on top. If using croissants, cut them in half and fill with the egg.