Appears in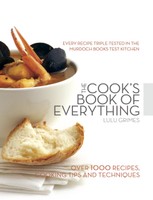 Ingredients
120 g (4¼ oz) unsalted butter, softened
145 g (5½ oz/⅔ cup) caster (superfine) sugar
185 g (6½ oz/1½ cups) self-raising flour
125 ml (4 fl oz/½ cup) milk
2 teaspoons vanilla extract
2 eggs
125 ml (4 fl oz/½ cup) whipping cream
105 g (3¾ oz/⅓ cup) strawberry jam icing (confectioners') sugar, to dust
Method
Preheat the oven to 180°C (350°F/Gas 4). Line a 12-hole shallow patty pan or mini muffin tin with paper cases.
Put the butter, sugar, flour, milk, vanilla and eggs in a bowl. Using electric beaters, beat on low speed for 2 minutes, or until well mixed. Increase the speed and beat for 2 minutes, or until pale and smooth.
Divide the mixture evenly among the cases and bake for 20 minutes, or until cooked and golden. Transfer to a wire rack to cool completely.
Whip the cream to soft peaks. Using a small sharp knife, cut shallow rounds from the top of each cake, then cut these in half. Spoon ½ tablespoon of the cream into the cavity in each cake, then top with 1 teaspoon of jam. Position two halves of the cake tops in the jam in each cake to resemble butterfly wings. Dust the cakes with icing sugar before serving.