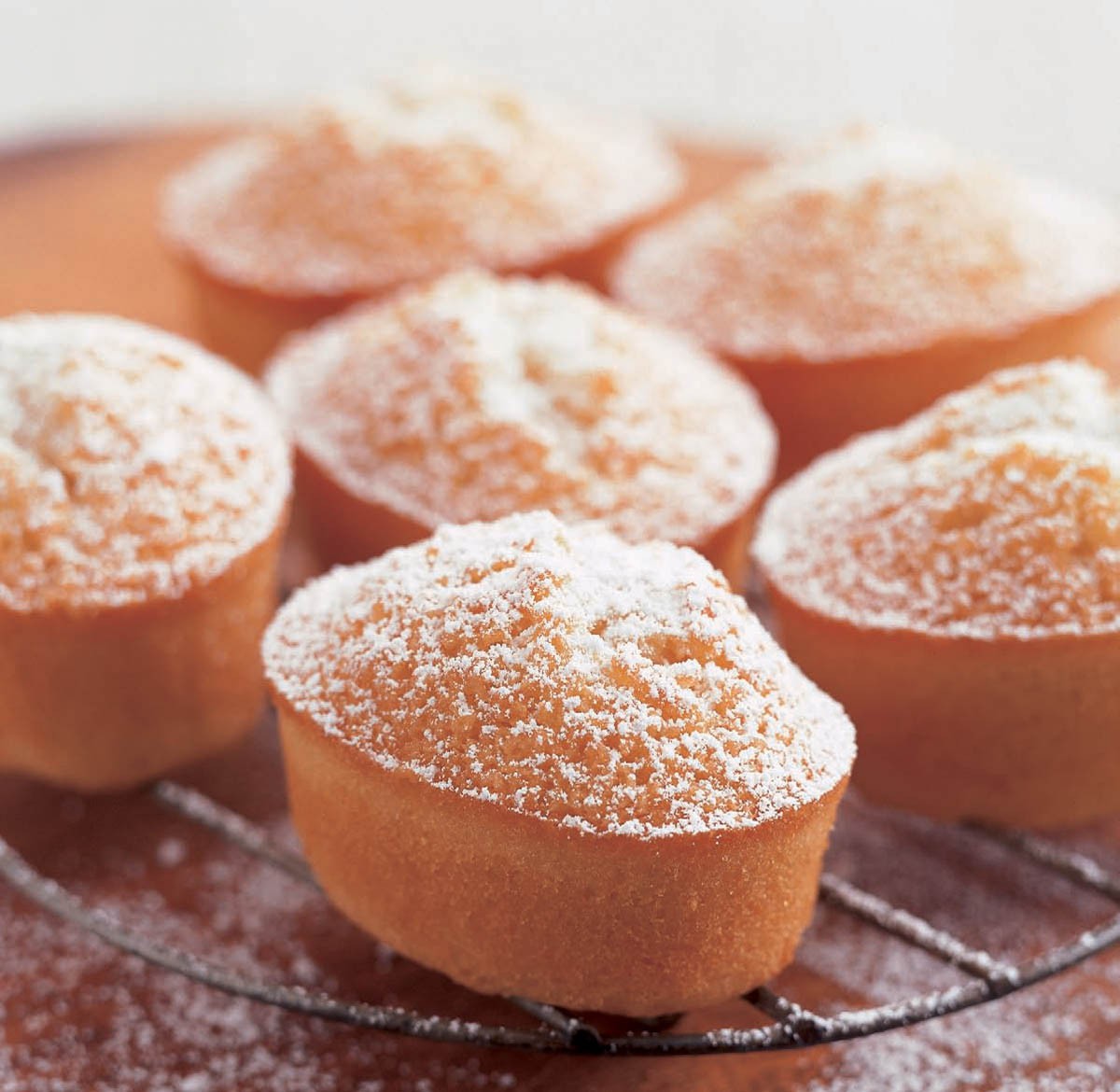 Appears in

Ingredients
150 g (5½ oz) unsalted butter
90 g (3¼ oz/1 cup) flaked almonds
4 tablespoons plain (all-purpose) flour
165 g (5¾ oz/1⅓ cups) icing (confectioners') sugar, plus extra for dusting
5 egg whites
Method
Preheat the oven to 210°C (415°F/Gas 6–7). Lightly grease ten 125 ml (4 fl oz/½ cup) friand tins. Melt the butter in a small saucepan over medium heat, then cook until the butter turns a deep golden colour — this should take only a few minutes. Remove the pan from the heat and strain to remove any residue (the colour will deepen on standing). Set aside to cool.
Process the almonds in a food processor until finely ground. Put into a bowl and sift the flour and icing sugar into the same bowl.
Put the egg whites in a separate bowl and whisk with a fork until just combined and bubbles start to form. Add to the flour mixture, along with the butter. Mix together with a metal spoon until.
Sit the friand tins on a baking tray, then pour the mixture into each tin until it is three-quarters full. Bake in the centre of the oven for 10 minutes, then reduce the heat to 180°C (350°F/Gas 4) and bake for 5 minutes, or until a skewer inserted into the centre comes out clean. (They should split across the top slightly when cooked.)
Remove from the oven and leave in the tins for 5 minutes, then turn out onto a wire rack to cool. Dust with icing sugar before serving.