Appears in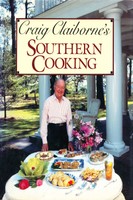 Ingredients
7 cups sugar
¼ cup lemon juice
6 cups water
8 cups ripe but firm figs (about 4½ pounds)
2 lemons, sliced or coarsely chopped, seeds removed
Method
In a kettle combine the sugar, lemon juice, and water. Bring to the boil and stir until the sugar dissolves.
If the figs are young, leave the stems intact. Add the figs to the syrup and cook 10 minutes, stirring occasionally to prevent sticking. Add the sliced or chopped lemons and continue cooking until the figs are almost translucent, 10 to 15 minutes. If the syrup becomes too thick, add a little boiling water, about ¼ cup at a time.
Remove from the heat and cover. Let stand in a cool place overnight, or for up to 24 hours. Pack the figs and their syrup in hot, sterilized half-pint jars, leaving ¼ inch headspace. Process in a boiling-water bath for 30 minutes.