Appears in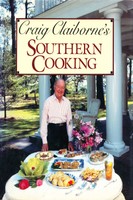 Ingredients
The Crust
1 cup sifted flour
¼ pound chilled butter, cut into small pieces
½ teaspoon granulated sugar
6 tablespoons ice water
The Filling
2 cups mashed cooked sweet potatoes (approximately 1 pound fresh)
½ cup dark brown sugar
2 eggs, at room temperature
1 cup heavy cream, at room temperature
½ teaspoon ground ginger
½ teaspoon ground cloves
½ teaspoon ground nutmeg
½ teaspoon ground cinnamon
Grated rind of 1 orange
4 tablespoons butter, melted and cooled
1 teaspoon pure vanilla extract
¼ cup dark rum
2 egg whites
1 can (3 ounces) moist shredded coconut
Method
Place flour, chilled butter, and granulated sugar into the container of a food processor. Process, turning on and off rapidly, until butter is cut into flour and the mixture is crumbly. Add ice water and process just until the dough begins to hold together. Remove the dough from processor, gather it into a ball, and flatten it slightly. Flour it lightly. Cover with plastic wrap and refrigerate for 30 minutes.
Preheat the oven to 425 degrees.
On a lightly floured surface, roll out the chilled dough into a circle large enough to fit a 9-inch pie plate. Place the dough in the pie plate and prick the bottom and sides with the tines of a fork. Grease a piece of aluminum foil large enough to cover the bottom and sides of the pie plate. Fill the lined pie plate with weights or dried beans. Place the pie plate on rack in lowest third of oven and bake for 10 minutes. Remove the foil and weights and cook for another 7 minutes. Remove and cool.
Place all filling ingredients except the egg whites and shredded coconut into a food processor and process until smooth and creamy. Remove and set aside.
In a separate bowl, beat the egg whites until they are frothy but not at the soft-peak stage. Fold the egg whites into the sweet potato mixture. Fold in the grated coconut and mix well.
Mound the mixture into the baked pie shell and bake at 425 degrees for 45 minutes, or until a knife inserted in the center comes out clean. Remove from the oven and cool on a rack to room temperature.
Serve at room temperature or chilled with unsweetened whipped cream flavored with rum.