Appears in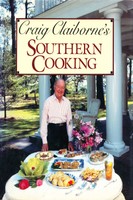 Ingredients
1½ pounds sweet potatoes
Salt, if desired
3 tablespoons butter
¼ cup maple syrup
½ cup sugar
¾ teaspoon ground cinnamon
¼ teaspoon ground cloves
½ teaspoon ground nutmeg
3 eggs, separated
¾ cup milk
Method
Prepare the pastry and line a pie plate. Refrigerate until ready to use.
Meanwhile, place the sweet potatoes in a saucepan and add water to cover and salt to taste. If 1 potato is used, split it in half lengthwise to facilitate cooking. Simmer 15 minutes or longer, or until the potatoes are tender. Drain.
Preheat the oven to 350 degrees.
Peel the potatoes and put them through a food mill, or blend in a food processor or electric blender. Spoon and scrape the purée into a bowl and add the butter, syrup, sugar, ½ teaspoon salt, cinnamon, cloves, nutmeg, egg yolks, and milk. Blend well.
Beat the whites until stiff. Fold the potato mixture into them. Pour the filling into the prepared shell and bake 45 minutes, or until a knife inserted in the center comes out clean.