Appears in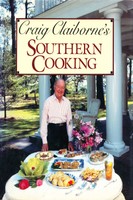 Ingredients
5½ tablespoons butter
½ cup dark brown sugar
3 eggs
¼ teaspoon salt, if desired
1 cup dark corn syrup
1 tablespoon bourbon
1 cup chopped pecans
1 tablespoon flour
8 to 10 whole pecans, in halves, for garnish
½ cup heavy cream, whipped, flavored with 2 tablespoons sugar and 2 to 3 tablespoons bourbon, optional
Method
Preheat the oven to 350 degrees.
Cream the butter and add the brown sugar slowly, beating constantly until all is absorbed and the mixture is fluffy. Add the eggs, 1 at a time, beating continuously after each addition; then add the salt, corn syrup, and bourbon. Toss the pecans in the flour, then fold them into the filling. Pour filling into the crust.
Place in the oven and bake for 35 minutes, or until the filling is firm. Decorate the top by making a border of pecan halves and bake for 5 minutes more.
If desired, garnish the pie with whipped cream flavored with sugar and bourbon.