Appears in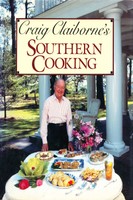 Ingredients
2 cups sugar
1 tablespoon butter
½ teaspoon baking soda
2 cups whole or broken pecans
Method
Lightly oil the surface of a jelly-roll pan.
Put the sugar in a very heavy skillet and cook, stirring constantly, until the sugar turns golden brown. Continue cooking and stirring until the sugar turns amber-colored. Take care that the sugar does not burn; if it burns, it will taste bitter.
Immediately add the butter, baking soda, and pecans. When the baking soda is added, the mixture will foam up.
Turn the mixture out onto the prepared pan. Smooth it over with a spatula. Let cool. When hard, break up into bite-size pieces, and store in an airtight container.