Appears in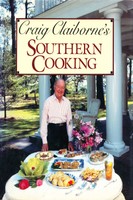 Ingredients
2 ounces (2 squares) semisweet chocolate
2 cups superfine sugar
⅔ cup heavy cream or milk
2 tablespoons light corn syrup
2 tablespoons butter
1 teaspoon pure vanilla extract
Method
Cut the chocolate into small bits so that it will melt more rapidly.
Combine the chocolate, sugar, cream or milk, and corn syrup in a saucepan and let simmer until the sugar is dissolved. Continue cooking, stirring frequently from the bottom, until the syrup reaches a temperature of 236 degrees on a candy thermometer. This is the soft-ball stage, which is to say that a little of the syrup dropped into a basin of very cold water will form a soft ball that will flatten on removal.
Remove the saucepan from the heat and add the butter, without stirring. Let the candy cool to lukewarm (100 degrees) and add the vanilla. Beat with a wooden spoon until the fudge loses its satiny look and a small amount spooned onto a plate will hold its shape. Pour the candy into lightly buttered pans.
Let cool to room temperature and cut into squares.