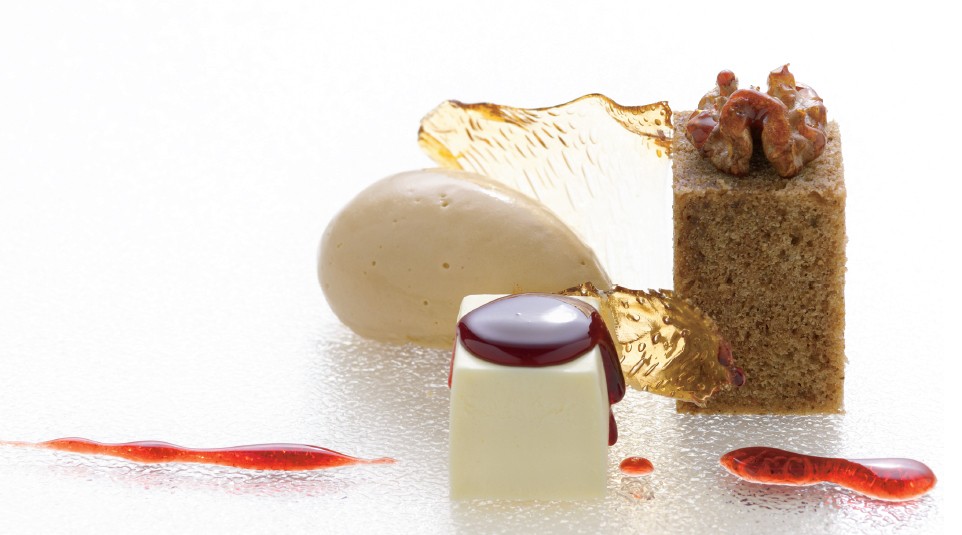 Ingredients
Components
10 Walnut Cake Rectangles
10 Candied Walnuts
10 Goat Cheese Bavarians
50 g / 1.76 oz Balsamic Glaze
10 pieces Balsamic Croquant
300 g / 10.58 oz Balsamic Vinegar Ice Cream
Method
Assembly
Stand the walnut cake up on the desired plate.
Place a candied walnut on top of the cake.
Place 1 piece of the Bavarian diagonally in front of the cake.
Drizzle 5 g / .18 oz of the balsamic glaze in a thin straight line across the top of the Bavarian.
Place a balsamic croquant piece behind the Bavarian, next to the walnut cake.
Scoop a medium quenelle (30 g / 1.06 oz) of the ice cream on top of the croquant and serve immediately.