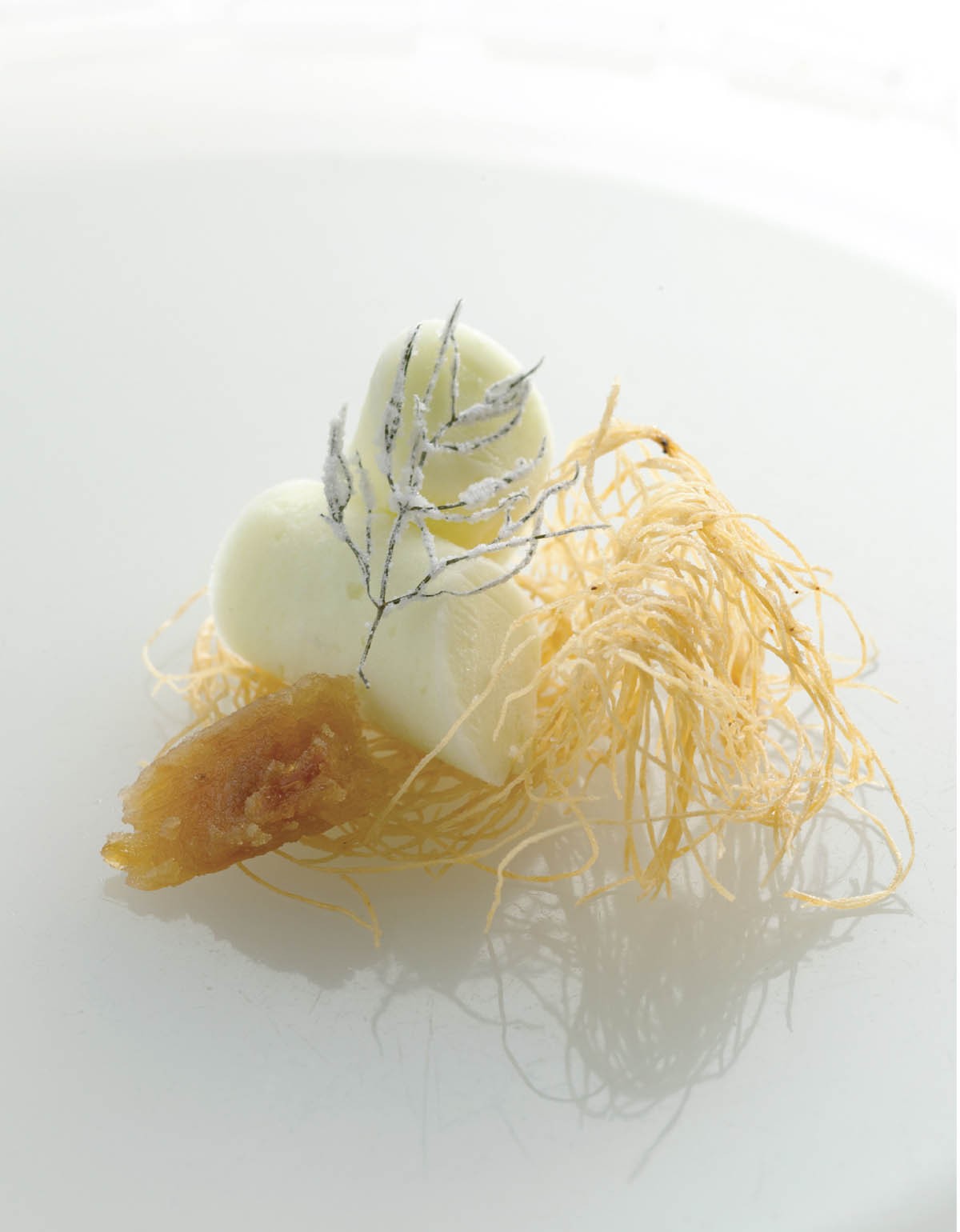 Method
Assembly
Line 10 PVC tubes 7.5 cm / 3 in by 2.5 cm / 1 in diameter with acetate.
Line a half sheet pan with acetate or a nonstick rubber mat; place the tubes on the sheet pan in a standing position and freeze.
Churn or pacotize the sorbet. Pour into a piping bag and pipe into the prepared tubes. Even out the top with an offset spatula.
Place in the freezer to harden and reserve until needed.
Place a baked kataifi bundle in the center of the plate.
Spoon 30 g / 1.06 oz of fennel jam on one end of the kataifi.
Remove the sorbet from the tube and cut it in half diagonally. Place 1 piece of sorbet on the kataifi, then place the other piece of sorbet on top of the previous piece.
Place a sugared fennel frond on top of the sorbet and serve immediately.