Preparation info
Makes enough for

12

Crostini
Appears in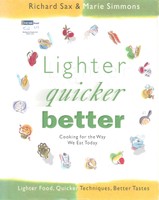 Ingredients
4 thick (½ inch) slices peeled eggplant
2 teaspoons extra virgin olive oil
½ garlic clove, crushed
¼ cup chopped fresh roasted peppers or rinsed and drained jarred roasted peppers
½ teaspoon small capers, rinsed and drained
Freshly ground black pepper
Method
Heat the oven to 425°F.
Arrange the eggplant slices in a single layer on a nonstick baking sheet. Stir the oil and garlic together in a small bowl and lightly brush the mixture on both sides of the eggplant.
Roast the eggplant slices until lightly browned, turning once, about 20 minutes per side. Cool slightly. Coarsely chop the eggplant and combine with the red peppers and capers. Season with black pepper to taste. Serve warm or cold.