Appears in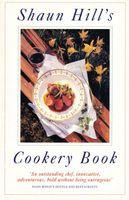 Ingredients
5 oz (150 g) plain flour
½ teaspoon baking powder
Method
Mix the flour with the baking powder and salt.
Beat the butter, sugars, vanilla and egg until fluffy.
Blend in the flour, then the chocolate chunks and nuts. Chill this mixture for at least 1 hour to prevent overspreading during baking.
Drop the mixture in heaped tablespoonfuls on to an ungreased baking sheet, about 2 in (5 cm) apart.