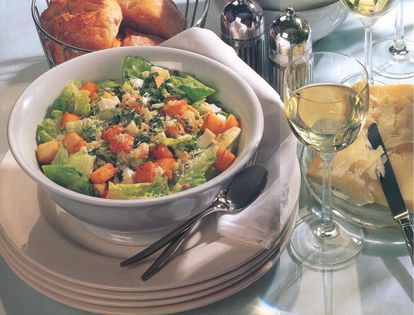 Appears in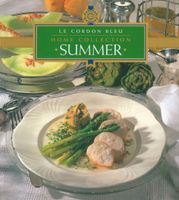 Ingredients
Dressing
2 egg yolks
1 tablespoon lemon juice, or to taste
160 ml (5¼ fl oz) olive oil
4 anchovy fillets, finely chopped
2 cloves garlic, finely chopped
Method
To make the dressing, beat the egg yolks and lemon juice using a whisk or blender. Add the oil in a thin steady stream and beat until thick and smooth. Stir through the anchovies and garlic and season to taste with salt, pepper and extra lemon juice. Set aside.
To hard-boil the eggs, place them in a small saucepan and cover with cold water. Bring to a gentle boil and cook for 10 minutes. Drain and cool in cold water, then peel and chop finely.
Tear the lettuce into bite-size pieces and set aside in the refrigerator. To make the croutons, cut the bread into even cubes. Heat the oil in a frying pan and brown the bread until nicely golden. Remove and drain on crumpled paper towels.
In a large serving bowl, toss the lettuce in the dressing. Sprinkle with the remaining ingredients to serve.