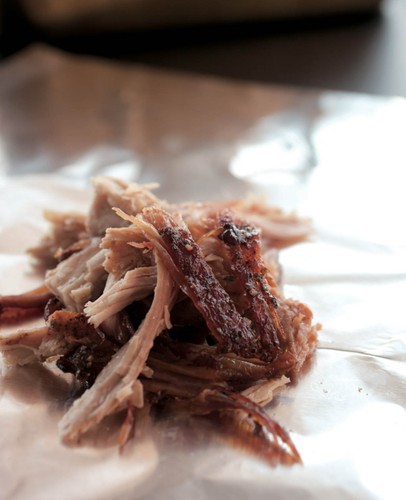 One weekend in early fall, I was cooking for a few friends and their parents who happened to be in town. The goal was to relax, watch some football, and eat great food. Instead we spent the day watching over a grilled eight-pound pork shoulder.
The six of us sat down to eat later and stuffed our faces with delicious pulled pork, flatbreads, coleslaw, and maybe more than one beer. The important part is that I thought we killed the pork shoulder. How could there be any left?
Then I went into the kitchen to find that we had barely dented the sucker. We were all completely stuffed, and the pork was almost laughing at us as if to say, "Is that all you got?!" It was, in fact, all we had.