Appears in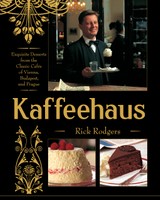 There are literally hundreds of chocolates available to the consumer at gourmet stores, supermarkets, and Web sites. Fortunately, you often can tell much about the chocolate by a glance at the label. But, pick a chocolate that is too bitter, and your dessert may not be as sweet as you like. In central Europe, the chocolate choices for cooking are mostly limited to bittersweet chocolate or unsweetened Dutch-processed cocoa powder. (When milk chocolate is used, it is as a garnish, never as an ingredient in a cake batter.)
Roasted and ground cacao beans form a pasty mass called chocolate liquor, the basic ingredient in chocolate manufacturing. Each manufacturer sweetens and flavors it to a specific formulation. The chocolate liquor also can be pressed hydraulically, which will extract most of the ivory-colored cocoa butter. The cocoa butter can be processed separately or used later in the chocolate-manufacturing procedure. The chocolate mass that has most of the cocoa butter removed is dried and ground into cocoa powder.
Each type of chocolate in a brand is made from the manufacturer's own proprietary formula. The United States Food and Drug Administration (USFDA) has set Standards of Identification for the various types of chocolate (milk, dark sweet chocolate, and so on). These standards state the different ingredients that must be present in chocolate and cacao products and the range of percentages for each. For example, semisweet chocolate can contain anywhere from 35 to over 70 percent cacao. One brand's bittersweet is another's semisweet. Even though only a couple of chocolate products are used in this book, it's important to know the differences between all of the varieties so you don't accidentally buy the wrong thing.
© 2002 All rights reserved. Published by Echo Point.