Appears in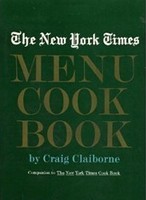 Whether it is an olive from a Mediterranean grove or a morsel of robust Cheddar, the appetizer is firmly entrenched in the American social scene. Almost any tasty tidbit seems welcome as the preface to a meal.
Many appetizers seem particularly well suited to summer and spring entertaining. They are adaptable to an open-air buffet on a terrace or lawn; or, when presented in larger portions, they may well constitute an entire meal of an informal nature.
© 1966 Craig Claiborne estate. All rights reserved.